Music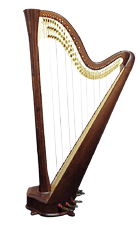 We do have a music side to our ministry and business Hidden Truth Music that has many helps as to how to go about promoting your music
The Bible is full of music, singing, dancing, praise
, worship, with instruments of all kinds such as harps, trumpets and cymbals.

King David we know played the harp and wrote many spiritual songs (Psalms).

Today people are composing spiritual songs and our website Music For Dummies has many in it.

We don't just have spiritual songs from among our artists, but love to promote good clean music.

We are people who want to help all kinds of people, and as a ministry, we want to take God's love to all.

We see ourselves as part of the


God's Global Network.